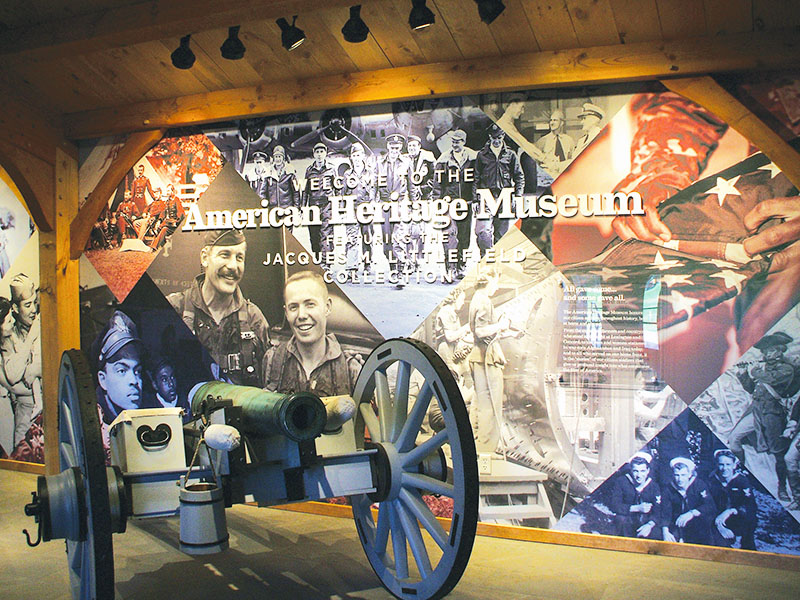 At the American Heritage Museum you explore America's conflicts, beginning with the Revolutionary War to today.  You'll discover, and interact with, our heritage through the History, the national effort developing new technologies of warfare, and the Human Impact of America's fight to preserve the freedom we all hold dear.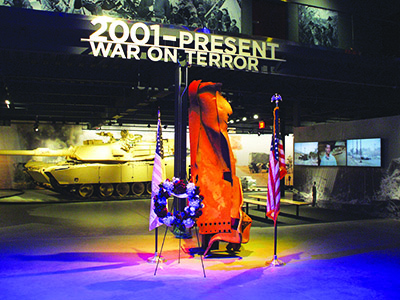 The American Heritage Museum is housed in a 66,000 + square foot building located at the Collings Foundation's headquarters in Stow, Massachusetts. The concept of the American Heritage Museum began when the Foundation was selected to receive the massive collection of tanks, armored vehicles and military artifacts from the family of Jacques M. Littlefield in 2013.
Receiving this historically important and extensive collection was a tremendous honor for the Collings Foundation. Exhibiting these artifacts in the most meaningful way possible is our goal. We designed the American Heritage Museum to fully engage people in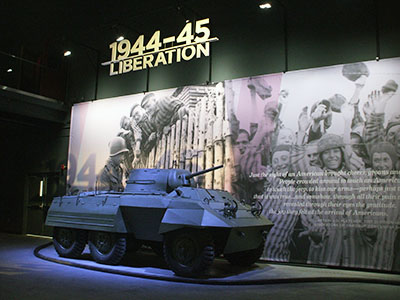 understanding our turbulent past. In this remarkable place, American history will be explored, studied and most of all, remembered. Through educational interpretation, and a chronologically arranged series of dioramas and exhibits, the American Heritage Museum brings the history of our veterans to life.
Among the staggering variety of rare relics, the American Heritage Museum features over fifteen tanks and artifacts that are the only ones on public display in North America. These include: M1A1 Abrams Tank, T-34 Tank, Kommandogerrat 40 German Rangefinder, Leichter Panzerspähwagen SdKfz 222 Armored Vehicle, Matilda MK.II Tank, Jumbo Sherman Tank, IS-2 Tank, Vickers Mk. VI A, Panzer 1 Tank, SCUD B Missile and Launcher, Ho-Ro mobile artillery and many more.