Early Aviation Collection
The adventurous romance of flying was in full swing during the early 1900s. A number of key figures refining and defining the modern aeroplane. This kicked off the great Pioneer Era (1903 – 1914) of aeroplane development and design. *The early aviation collection in Massachusetts is available for viewing during special events and by appointment.
World War II Collection
During World War II, aviation firmly established itself as a critical component of modern warfare. Military investment during WWII accelerated aviation design considerably. The Collings Foundation has recovered and restored many of the true landmark aircraft that built the world aviation history. *Some of the WWII aircraft are not on premise. Check under each aircraft's history for location and viewing access.
Korean War Collection
The Korean War was the first shooting war for the newly independent United States Air Force. It was the first time jet aircaraft entered battle. *Aside from the AT-6 Texan and T-33, the majority of the Korean War aircraft are not on the premise.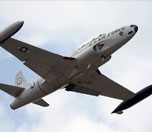 T-33 Shooting Star was the primary jet trainer after the Korean War.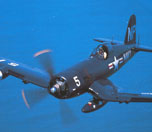 Definitely one of the most distinctive designs ever employed by a fighter aircraft, the Vought F4U-5NL Corsair lives as one of the most famous fighters built during WWII.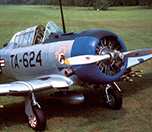 The North American AT-6 Texan won wide acclaim as one of the most well used advanced trainers not only during WWII but also beyond.
Vietnam War Collection
The Collings Foundation's Vietnam Memorial aircraft fly in tribute to those who served and fought for the freedoms of the Vietnamese people. Based in Houston, Texas, these aircraft are fully restored and flying. *The Vietnam Memorial aircraft are operated out of our Ellington Field, Texas facility.
Under Restoration
The restoration projects are being conducted off premise.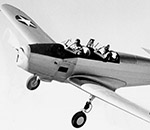 The last known remaining Fairchild PT-19A used for primary flight training by the Tuskegee Airmen in 1944 is currently under restoration to flying conditon.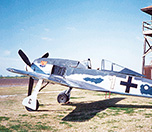 There is an incredible history behind Fw 190F-8 (Wk Nr 93182). This fighter flew combat while serving in JG 5 stationed in Norway. Its last mission was on February 9th, 1945.