"The War To End All Wars – The Movie" by Sabaton Premiere
November 11 @ 5:00 pm

-

9:00 pm

$10 – $20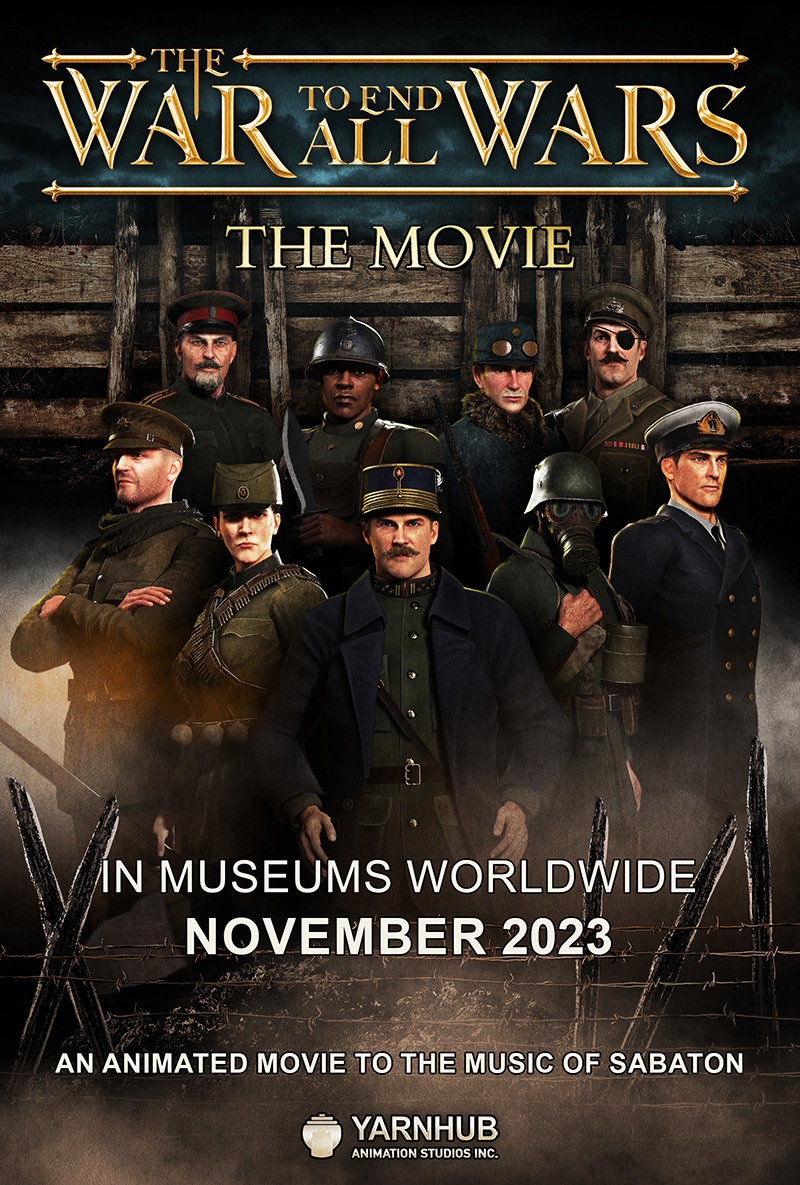 Founded in 1999 in Falun, Sweden, Sabaton is a five-piece band that is recognized for its fact-based music about important points in history.
Following years of hard work and research, the rock band has created "The War To End All Wars – The Movie" in partnership with Yarnhub, an animation studio focused on historical content. This is a 67-minute long musical motion picture which is being released in English and is only being made available for screenings through history museums worldwide.
The "History Rocks" campaign – the global museum project that revolves around the movie's premiere – is set to take place within the two weeks surrounding November 11, 2023, which is a fitting date, as it commemorates the end of World War 1 (Armistice Day).
The screening of "The War To End All Wars – The Movie" on November 11th will be a perfect opportunity for people to learn more about this crucial part of history and reflect on the sacrifices made by those who fought in the war. The premiere at the American Heritage Museum on November 11th is one of only a handful of viewings in the United States.
The evening event is limited to online presales of 150 people. Tickets include exclusive full access to the American Heritage Museum beginning at 5:00pm with the movie starting at 7:00pm. Refreshments will be available to purchase as well as the limited edition War to End All Wars T-Shirt. Admission to the event is $20 adults, $18 seniors / veterans, and $10 Children Under 12.
We may add an additional screening night if demand is high enough, but don't wait and buy your ticket now!