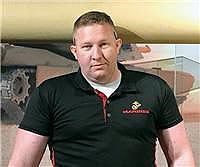 It is with deep sorrow to say that veteran Nathan Hall, the driver of the M1A1 Abrams "White 2" currently on display at the American Heritage Museum, passed away at 35 years old from a blood clot during his battle with leukemia on March 2nd, 2021.
On August 3rd, 2006, while on patrol near Falluja, Iraq, an IED blew up near this M1A1 tank. Shrapnel damaged the tank and killed its highly respected commander, Sergeant George Ulloa, Jr. Upon receiving the Abrams from the National Museum of the United States Marine Corp, we discovered the tragic history behind this tank. With help from the Marine Museum, we were able to track down the surviving crew of "White 2." We invited them to the Museum to see their tank (first time since George was killed) along with Maria Ulloa (George's widow) and talk about what happened on that fateful day. We captured their interview and show this heart wrenching video in front of the Abrams.
When Nathan came to the museum the first time for the filming, he was very emotional, like the rest of the crew and understandably so. As the weekend progressed you could see he was heeling from the pain of the loss and the memories of war. When Nathan was here, he demurely mentioned to Rob Collings "there was something missing" from the tank. Nathan pointed out that when he and his crew were assigned to this tank, he christened it with the name "SPAWN" inscribed on the barrel with colored pens. Rob said, "You put it on the first time, there is no one more qualified to put it on again!"
A short two weeks later, Nathan was back again with his wife and young daughter to recreate his artwork from 2006 and "SPAWN" was back on the tank. He was so excited to be asked to redo his art and it was such an honor for us to have him here. His family and Rob stayed late into the night as he applied the art with Sharpies as he did in Iraq. It is one of the many special memories we have of this museum and our wonderful veterans.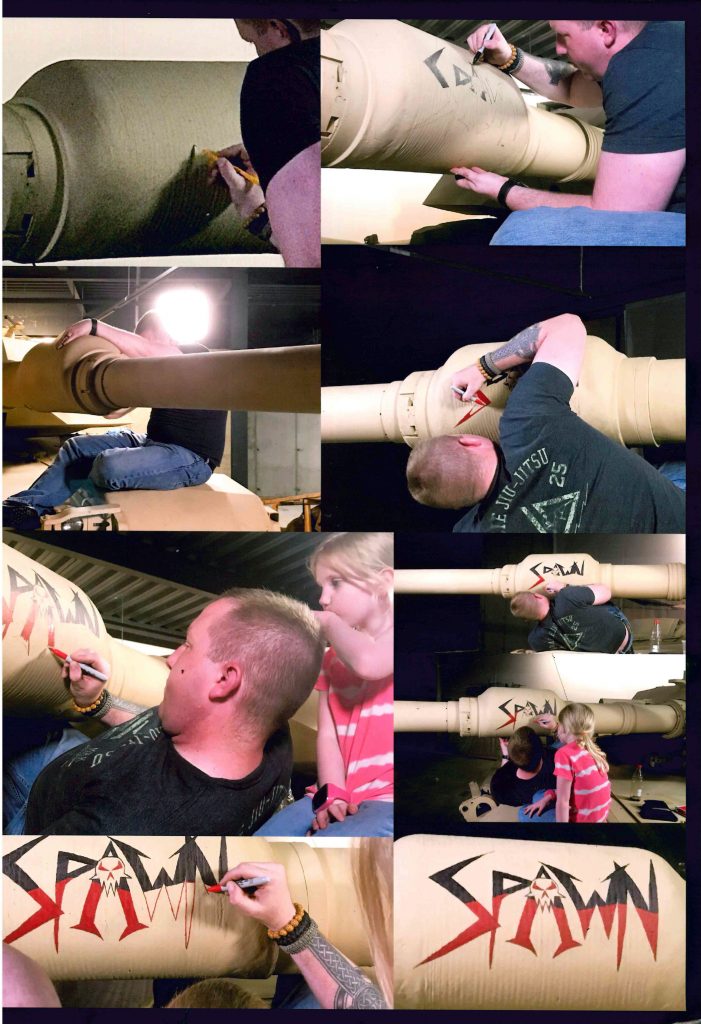 Both Nathan and Nick Johns ("White 2" loader) came to the grand opening in May 2019. Nathan was so excited that he could not sleep. He told us the flight was delayed and he was crawling out of his skin just to get here…such a change from the tough Marine who was full of pain and tears on his first visit. Other veterans have told us of the therapeutic nature of the AHM, but it has never been so apparent to us as with Nathan. Unfortunately, that was the last visit Nathan had to the AHM as health struggles started shortly after that.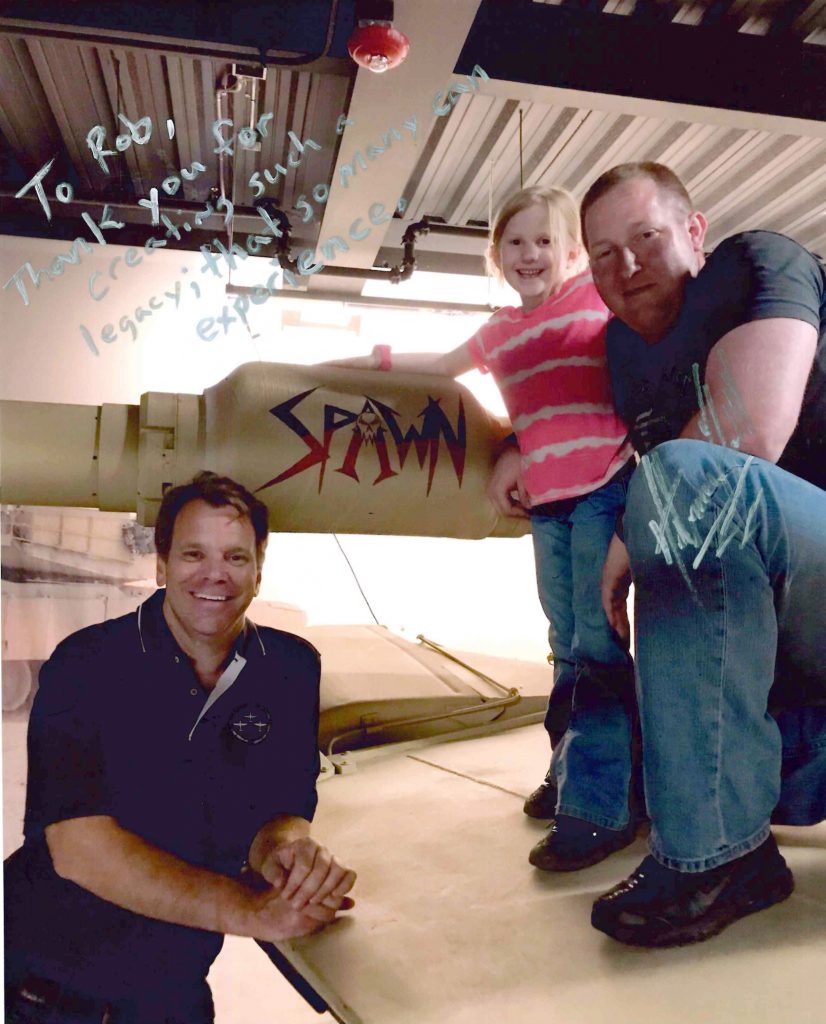 We are all so aware of our WWII veterans leaving our ranks with the rare survivors now nearly or even over 100 years old. But, this is a poignant reminder that we cannot wait to honor all of our Nation's Veterans as two of the four original crewmembers of this Abrams have now left us.
Nathan was preceded in death by his maternal grandfather, Walter Ferguson Jr.
Nathan is survived by his wife, Amanda "Mandy" Hall; a daughter, Evelynn "Evie" Hall; his parents, Duane and Joyce Hall of Magnolia; his maternal grandmother, Anna Ferguson of White Mills; his paternal grandparents, Donald E. and Florine Hall of Texas; and a host of aunts, uncles, cousins, friends and his Marine Corps brothers.