Speaker Series: MacArthur Reconsidered
September 22 @ 2:00 pm

-

3:30 pm

$10 – $20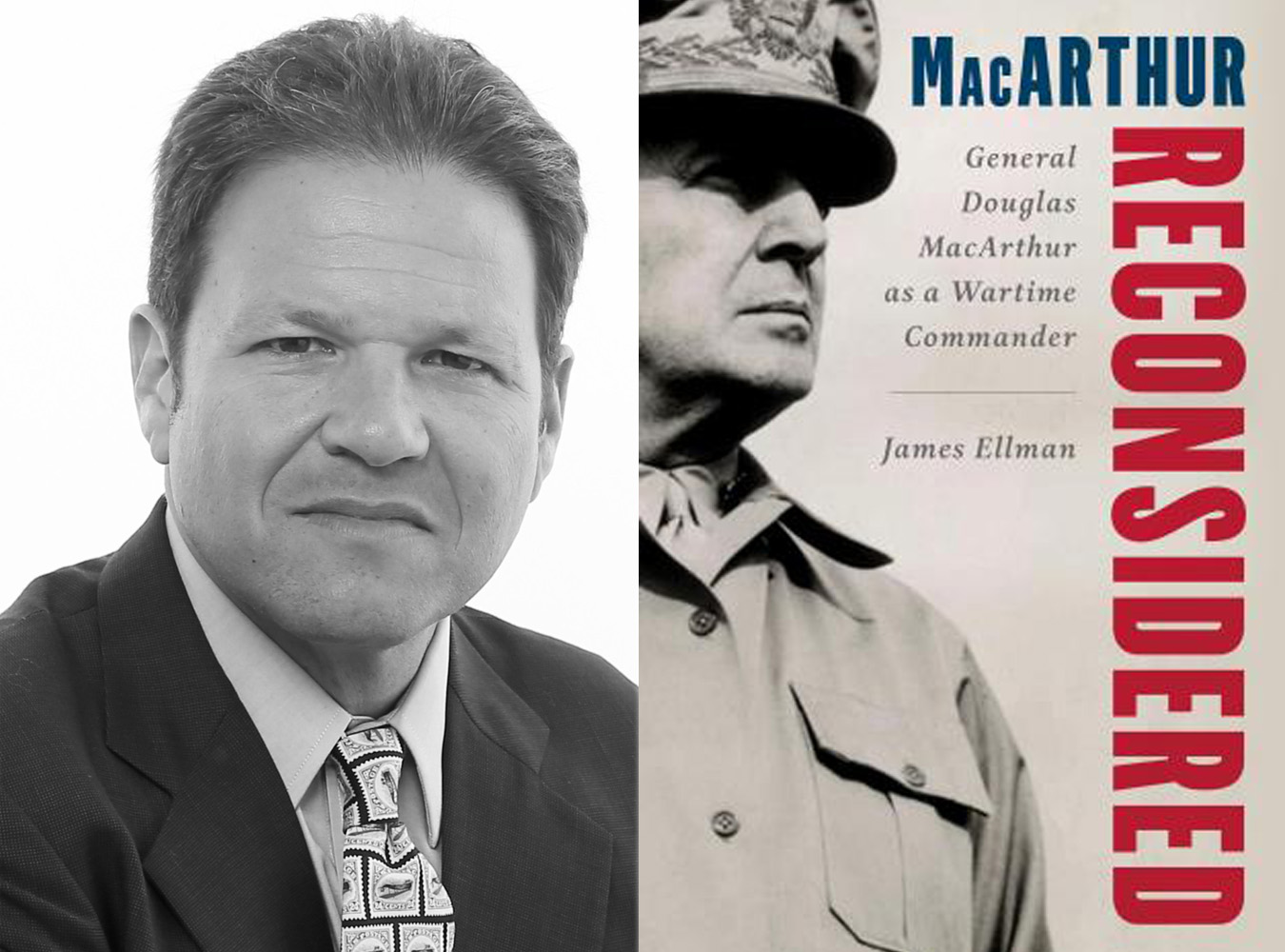 Join us at the American Heritage Museum on September 22nd to hear a presentation by James Ellman, author of "MacArthur Reconsidered," as he digs deep, connects the dots, and concludes that General Douglas MacArthur was decidedly not a military genius.
One of America's most controversial generals, Douglas MacArthur's rise through the U.S. Army's ranks was meteoric. However, he did not lead large formations of men in combat until he assumed command of forces in the Philippines in 1941. When war commenced with the bombing of Pearl Harbor, MacArthur's performance on the battlefield was a failure: he underestimated the Japanese, and his poorly trained forces were outmaneuvered and outfought by a much smaller invading force. However, in what became a repeating hallmark of his career, he successfully portrayed his actions to much of the American people as brilliant and heroic regardless of victory or defeat. After fleeing to Australia, MacArthur famously announced, "I will return," and followed through on a quest to retake Manila regardless of its impact on Allied global strategy or its cost in American, Australian, and Filipino blood.
In his subsequent role as America's shogun in Tokyo, MacArthur was again surprised by an enemy he underestimated. The Korean War yielded his greatest victory, at Inchon, but also his greatest defeat, along the Yalu River. Unwilling to accept anything but complete victory, he openly defied President Truman: MacArthur fatally undermined chances for an early peace, planned to seed a great swath of enemy territory with radioactive cobalt, and attempted to widen a conflict which threatened to become a third world war. Raging against his subsequent firing, he only truly faded away after he was publicly criticized by a panoply of America's greatest WWII generals.
Today, MacArthur still polarizes. Many biographies agree he was a great and patriotic leader marred by a few failures. Ellman argues the opposite: MacArthur was a lackluster battlefield commander who suffered stunning defeats while undermining the command structure of our military.