Military History Through The Ages – *Replaces Battle for the Airfield due to COVID-19 Event Rules*
October 10, 2020 @ 9:00 am

-

October 11, 2020 @ 5:00 pm

$15 – $25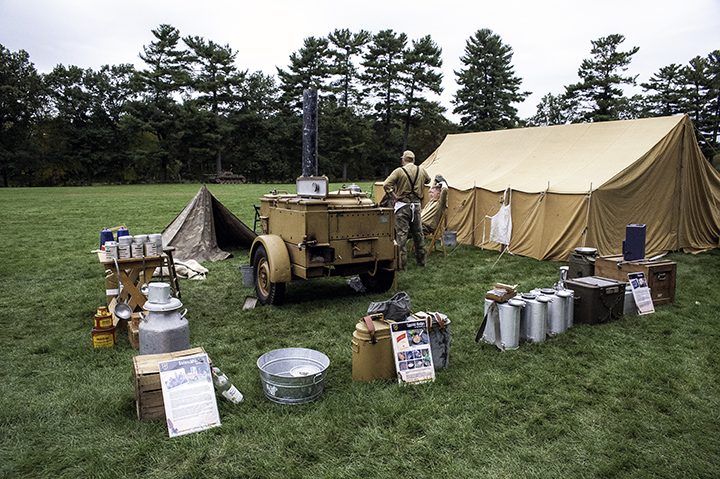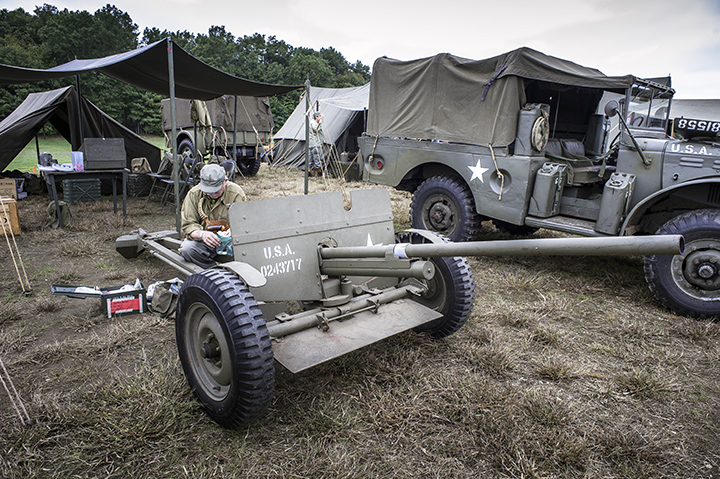 The Collings Foundation and American Heritage Museum is hosting a living history exhibition – Military History Through The Ages. The weekend features multiple re-enactors with displays from the Revolutionary War up through the present day. All three Museums will be open: The Collings Foundation Automobile Collection, The Collings Foundation Hangar, and the American Heritage Museum. Fully restored military equipment of all kinds will be on display. Camps will be set up with authentic materials and appearance. Re-enactors act as docents who share a wealth of information about life as a military person. Veterans from all ranks and branches of service will participate in discussions around each encampment. The new American Heritage Museum will be open for the weekend. The American Heritage Museum features one of the largest collection of tanks and armor in the United States. Over 95 artifacts will be on display, including the rare WWII German Panther tank, a combat veteran Russian IS-2 tank, an Iraqi SCUD missile and the only publicly displayed M1A1 Abrams tank in the world.
COVID-19 Prevention Requirements for Visitors
This living history display replaces the annual Battle for the Airfield in 2020 to adjust to Massachusetts COVID-19 restrictions. There will not be a re-enacted battle or any performance with pyrotechnics this year due to current restrictions on performances. Visitors and staff are required to wear face masks in all indoor buildings and displays and outdoors in encampments where social distancing is not possible.
Location:
American Heritage Museum
568 Main Street
Hudson, MA 01749
WHAT YOU WILL SEE
Encampments – See the recreated encampments where Re-enactors display their equipment and living conditions of the time period and many offer the ability to fully immerse yourself in living history as you walk around.
All Three Museums Open – In addition to the great variety of encampments set up, the entire grounds will be open featuring the Classic Car Barn, Historic Aviation Hangar and the American Heritage Museum. The variety of stunning and rare automobiles, beautifully restored aircraft, armored vehicles, tanks and artifacts is astounding!
Veterans Meet and Greet – Veterans from various branches of service will be out and about talking with the public about their service and experiences.
American Heritage Museum – Featuring the Jacques M. Littlefield Collection, this new museum features over 95 restored tanks, vehicles, and artifacts in a state-of-the-art museum display including many interactive displays and videos. See our World War I trench experience, the Clash of Steel interactive battle, and many more including the only modern M1A1 Abrams on public display in the world.
Hangar – See 10 vintage light aircraft from 1909 through WWII including: 1909 Bleriot XI, 1909 Curtiss Headless Pusher, 1911 Wright Model EX "Vin Fiz", 1914 Curtiss Model F Flying Boat, 1941 Waco UPF-7, two 1942 Boeing PT-17 Stearmans, 1943 Fieseler Storch, 1943 Cessna UC-78 Bobcat, 1944 Grumman TBM Avenger. Additionally displayed on top level (not wheelchair accessible) a variety of vintage Sprint race cars and select Indy Cars.
Car Museum – An extensive collection of 25 rare automobiles from 1901 through 1935 including a rare Duesenberg SJ Dual Cowl Phaeton and many more.
DAILY SCHEDULE
9:00 AM to 5:00 PM – Gates Open, Encampments Open, Hangar and Car Museum Open.
FOOD AND COMFORT NOTES
There will be food and beverages available for purchase at the event as provided by Tastings Caterers. Coolers and picnics are also permitted on a carry in/carry out policy. Porta-Potties are available throughout the event.
TANK DRIVING EXPERIENCES
Tank Driving Experiences on the WWII Vintage M24 Chaffee Light Tank and M4A3 Sherman Medium Tank will be available on both Saturday and Sunday where YOU can drive an actual tank for 20 minutes. Slots are VERY limited and we recommend reserving a slot in advance. See program details and pricing at http://www.americanheritagemuseum.org/drive
FLIGHTS ON WORLD WAR II AIRCRAFT
We regret that there will be no flights available at the event on any World War II aircraft as offered at previous events due to restrictions imposed by the town.
ADMISSION
Adults: $25.00 per person
Veterans: $20.00 per person
Seniors: $20.00 per person
Children Under 12: $15.00 per person
WWII Vets, Korean War Vets, Children Under 3: Free

ADVANCE SALE TICKETS
Save time at the entrance gate by purchasing your tickets in advance! Click the date you wish to purchase admission for below:
Tickets for Saturday, October 10, 2020 – Click Here
Tickets for Sunday, October 11, 2020 – Click Here