Book talk and signing. Blind Bombing: How Microwave Radar Brought the Allies to D-day
December 6, 2019 @ 2:00 pm

-

3:00 pm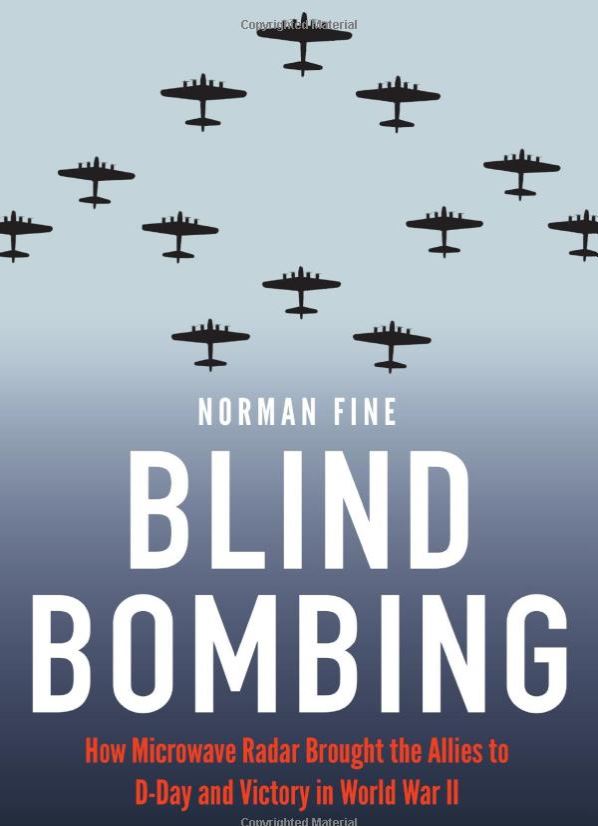 Presentation by author Norman Fine –
Norman Fine received his Bachelor of Arts degree from Dartmouth College and a Master of Science degree from Dartmouth's Thayer School of Engineering.
After a consulting stint at the Raytheon Company, Norman and a colleague formed an engineering company where they designed and manufactured state-of-the-art graphic displays, many of which were high resolution radar displays for aerial reconnaissance by the Navy and Air Force during the Cold War.
Intrigued by the radar application for his company's products, Norman explored the story of radar. He learned about a top-secret gadget invented in 1939 by 2 British scientists that turned the primitive radar known to the rest of the world, including the enemy, into an immensely improved radar — microwave radar — the performance of which was unmatched anywhere in the world. And only the Allies had it. His reading also led him to 2 characters — one very close to home — who were intimately involved in bringing microwave radar to combat in World War II.
Blind Bombing: How Microwave Radar Brought the Allies to D-Day and Victory in World War II is the little-known story from first-hand sources of the cooperative efforts between a small band of scientists and warriors — British and American — who turned radar into an offensive weapon of war in the face of apathy and resistance from the entrenched military establishments. Norman contends that without it, D-Day would not have occurred on June 6, 1944, and if it had been attempted, it might well have failed.