Celebrating Woman's History Month the American Heritage Museum is commemorating and encouraging the study, observance and celebration of the vital role of women in American history.
The woman featured in the American Heritage Museum's WWI Trench Experience is Helen Dore Boylston (April 4, 1895 –September 30, 1984). She was nurse from New Bedford, Massachusetts. She graduated as a nurse from Massachusetts General Hospital in 1915 and sailed for France to serve in the First World War with the Harvard Medical Unit, a part of the British Expeditionary Force. She nursed the wounded at a front-line field hospital specializing as a nurse anesthetist and reached the rank of captain. A mannequin in her likeness is displayed tending a wounded solider in the exhibit. Her words can be heard as part of the incredible WWI trench experience at the American Heritage Museum.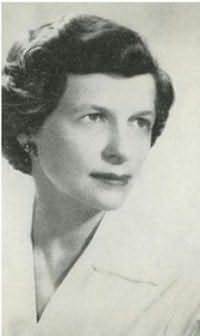 After the 1918 Armistice, Boylston remained in Europe working for the Red Cross for two years providing services to civilians in Albania, Poland, Russia, Italy, and Germany. She continued to write about her experiences as a nurse and adventurer up into the 1920s. She wrote about her experiences as a WWI nurse in a book, Sister: The War Diary of a Nurse, which was published in 1927. Boylston was a true pioneer for women helping others in the most dire situations in awful conditions brought on by WWI. She spoke of the virtues of working hard and the temperament needed to break the barriers of male chauvinism. Boylston never married. She suffered from dementia in later years, and died in Trumbull, Connecticut, at the age of 89, leaving no known relatives. Her memory, incredible life and service lives on within the American Heritage Museum.
For more reading see:
https://en.wikipedia.org/wiki/Helen_Dore_Boylston
https://www.encyclopedia.com/arts/news-wires-white-papers-and-books/boylston-helen-dore
https://www.pbs.org/wgbh/americanexperience/features/diary-war-nurse/