Celebrating Women's History Month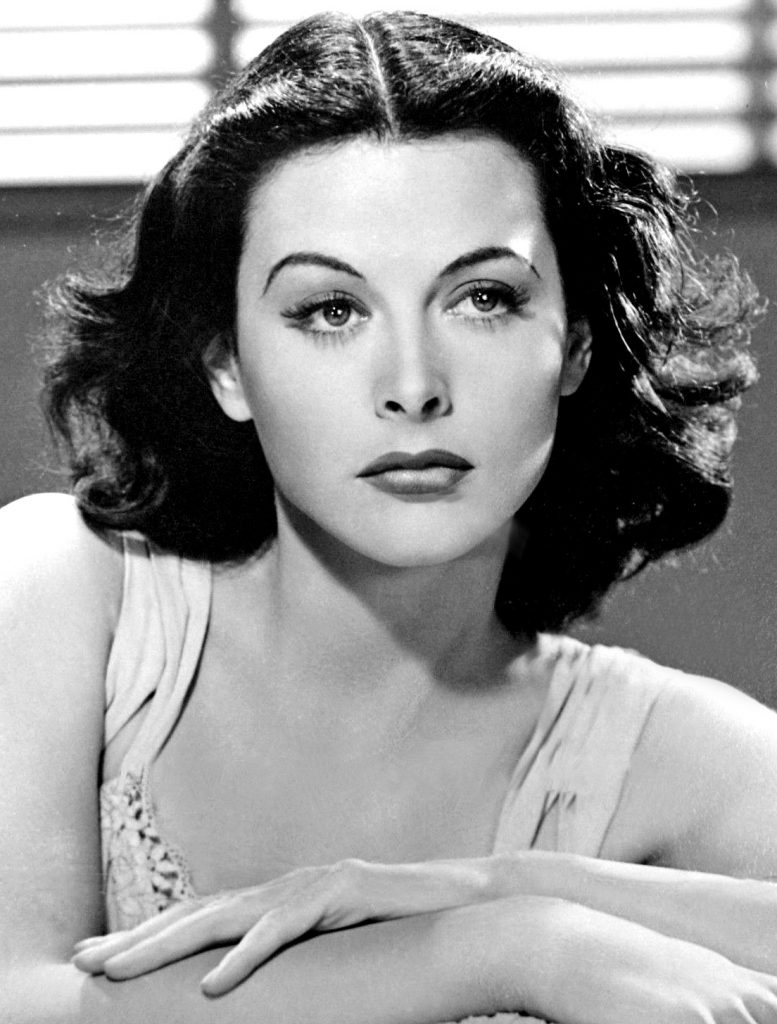 Hedy Lamarr: Actress and Inventor
Hedy Lamarr was an Austrian-American actress and inventor who helped pioneer the technology that would one day lead to the development of today's WiFi, GPS, and Bluetooth communication systems.
Lamarr – originally Hedwig Eva Kiesler – was born in Vienna, Austria on November 9, 1914, into a well-to-do Jewish family. Her father was a banker who encouraged her interest in science and the inner-workings of all types of machines. At only 5, Hedy could be found taking apart and reassembling her music boxes to understand how they operated. Lamarr's mother was a concert pianist who introduced her to the arts, placing her in ballet classes and piano lessons.
Lamarr's acting career began at 16 when she was discovered by renowned Austrian director Max Reinhardt. After making several films in Berlin, she met Hollywood producer Louis B. Mayer in London. Soon after, it was off to MGM in Hollywood where Lamarr quickly won over American audiences with her grace, beauty and accent. She was soon starring in films with Hollywood's top actors and directors. She continued to pursue her interest in science using a small lab business magnate and film producer Howard Hughes provided her in one of his airplane factories. Lamarr sketched a wing design for a new fighter plane Hughes was preparing for the Army. After reviewing her concept, Hughes told Lamarr, "You're a genius."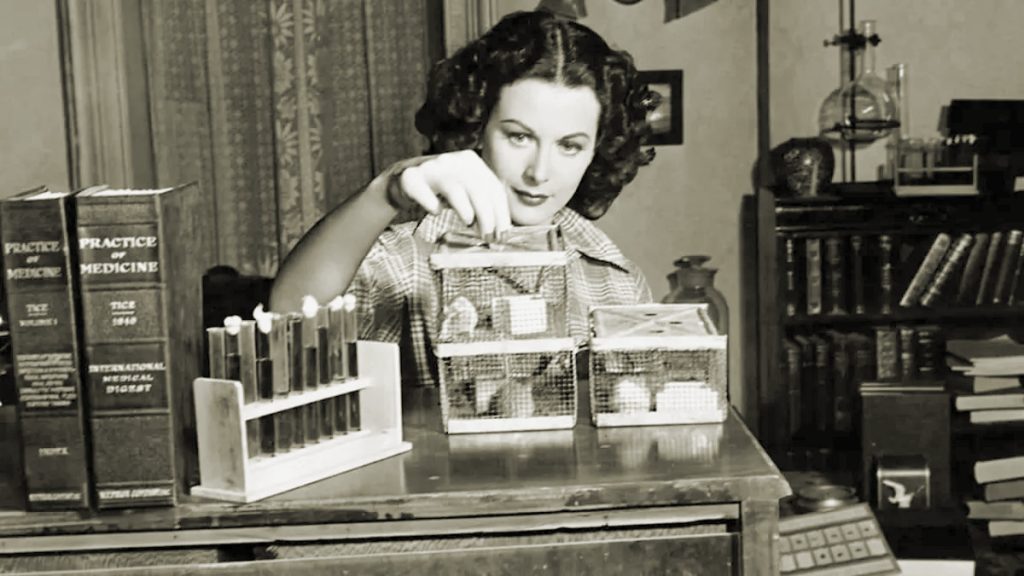 In 1940, Lamarr met Hollywood composer and writer George Antheil. He shared Lamarr's inventive spirit and growing concern about the looming menace of Fascist states worldwide. They began to tinker with ideas to combat the Axis powers. The two came up with a new communication system intended to guide torpedoes to their targets in war. Their system involved the use of "frequency hopping" amongst radio waves, with both transmitter and receiver hopping to new frequencies together. This would prevent the interception of the radio waves and allow the torpedo to find its intended target. Lamarr and Antheil were awarded U.S. Patent No. 2,292,387 in August of 1942. Though years away from getting her U.S. citizenship, Lamarr had also taken on a public role in bolstering the
war effort by traveling the country to raise millions in war bonds. Then Lamarr and Antheil offered their patent to the Navy, engineers rejected it as too cumbersome. However, with the availability of lightweight transistors in the 1950's, the Navy shared Lamarr's concept with a contractor assigned to creating a sonobuoy which could be dropped from an airplane to detect submarines. In 1962's Cuban Missile Crisis, all U.S. ships on a blockade line around Cuba were armed with torpedoes guided by a "frequency-hopping" system. Lamarr's patent had expired before widespread implementation of the idea, but she lived long enough to see her brainstorm expand into a vast industry. In 1997, Lamarr was honored with the Pioneer Award of the Electronic Frontier Foundation. Lamarr never benefited financially from any of her inventions – "frequency hopping" alone is estimated to be worth $30-billion.
Lamarr became an American citizen in 1953. She died in Florida on January, 19 2000. After her death, her son, Anthony Loder, wrote that she would be pleased with the legacy of her "frequency hopping" concept: "She would love to be remembered as someone who contributed to the well-being of humankind."