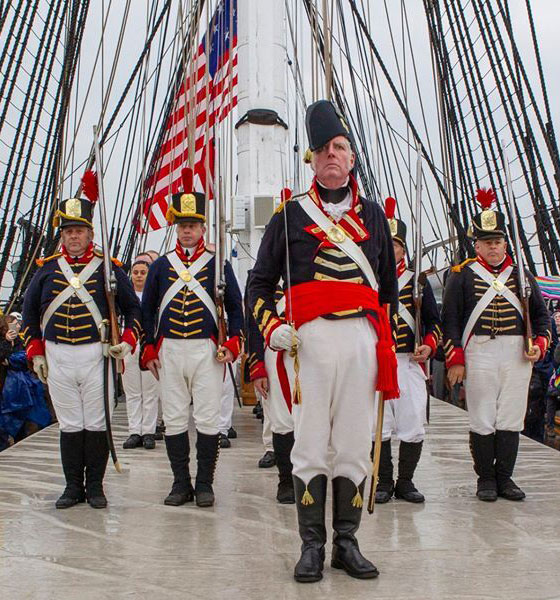 We are looking forward to hosting the USS Constitution's 1812 Marine Guard re-enactor
group at the American Heritage Museum on Saturday and Sunday, April 17th & 18th.
The 1812 Marine Guard is the period Marine Guard for the USS Constitution "Old Ironsides" and is considered such by the US Navy.  In that capacity they have paraded for and inspected by representatives of  many governments, both foreign and domestic.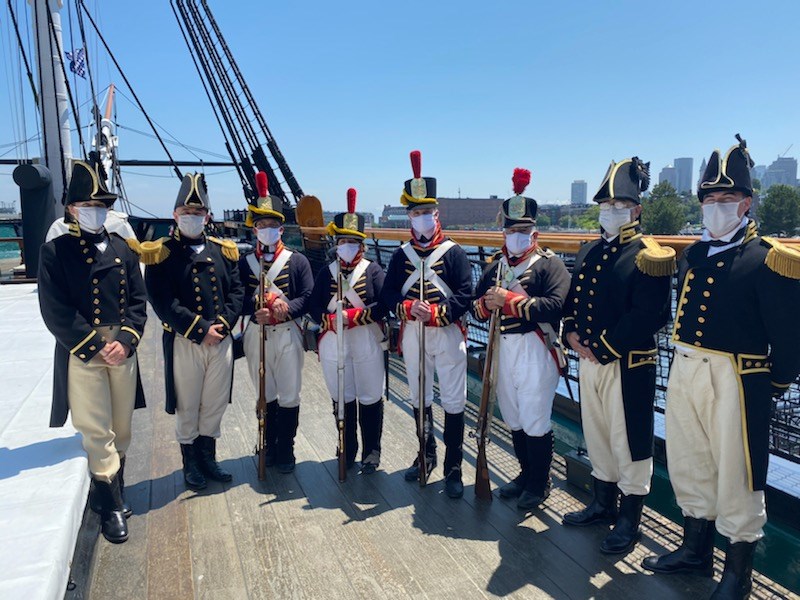 The primary period of interpretation of the unit in its association with USS Constitution is 1811 to 1817. All clothing and equipment for the current Mission period is constantly being researched and is as historically accurate as can be verified. Uniform design follows original descriptions and patterns, which can be documented by the United States Marine Corps Historical Center in Washington D.C. and the US National Archives.  When possible, the actual items that were used by marines have been copied. While on encampments,  the detachment lives and works in a style and manner as close as possible to that of our 19th Century counterparts.
This is a great way to kick off spring break week! The Marine Guard will perform period drills, marching and musket firing through the weekend. Worth the trip just to see their fantastic uniforms!